Cubs play a big part in shaping their own programme, by feedback back to leaders and making decisions about the adventures they want to go on. 
This week at Cubs we talked about campsite planning, to give Cubs an idea of activities equipment and facilities needed to put on a camp.  We challenged each six to design and build their own campsite from junk, to include the adventures activities they wanted to do.
At the end of the night were able to put all our plans together, for our own #youshape campsite.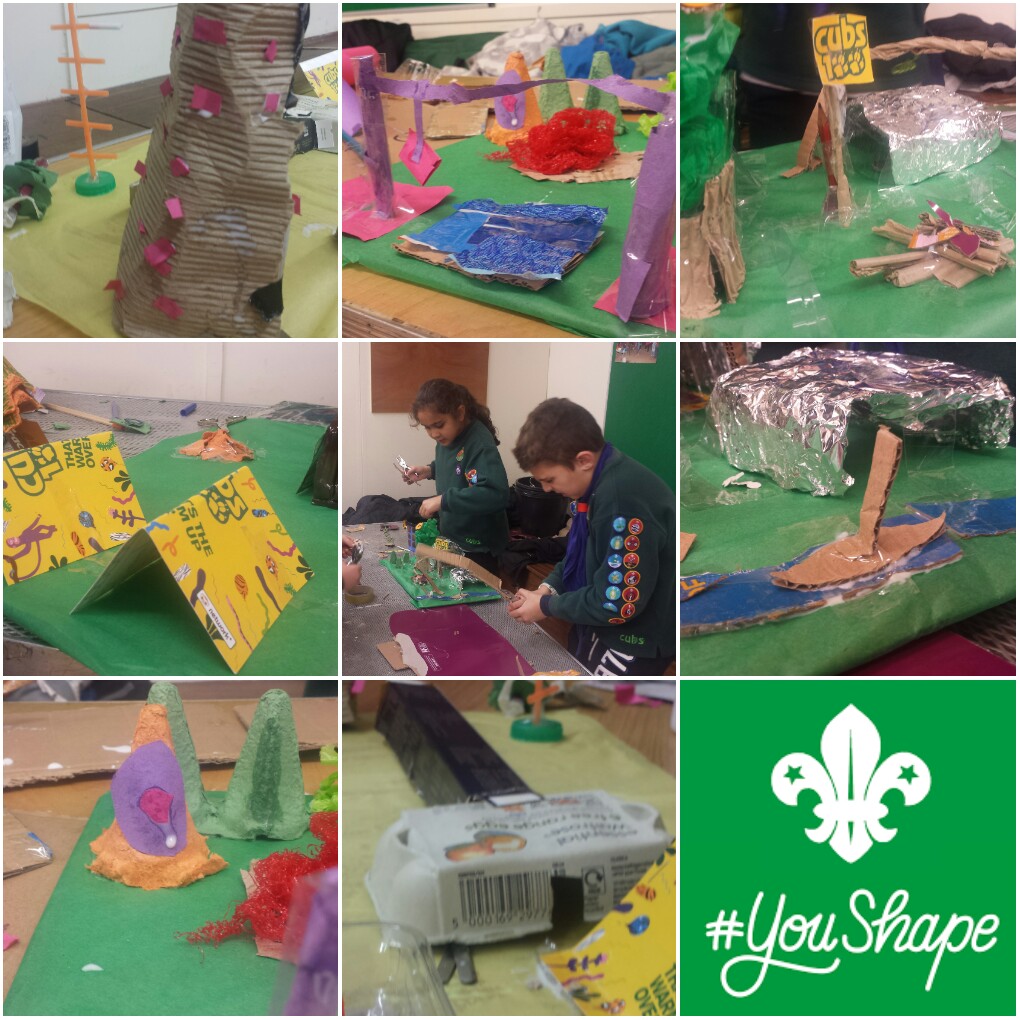 The activities the cubs came up with included: climbing walls, Jacob's ladder, zip lines over lakes, camp fires, paddle boarding, kayaking, archery, and caving.
Last term the cubs voted and decided the theme for our next camp, "The Romans" which will be held over the May Bank holiday 27th – 29th May 2017
Activity adapted from the #youshape resource available here