Join waiting list
If you'd like to join the waiting list, please email the leader of the section you wish your child to join.
Address
19th Maidenhead Scout Headquarters
Holmanleaze
Maidenhead
SL6 8AW
From the A4, turn onto Cookham Road, right at the mini roundabout into Kennet Road then right at the end into Holmanleaze. Turn left into the car park just before the mosque. Click here for map.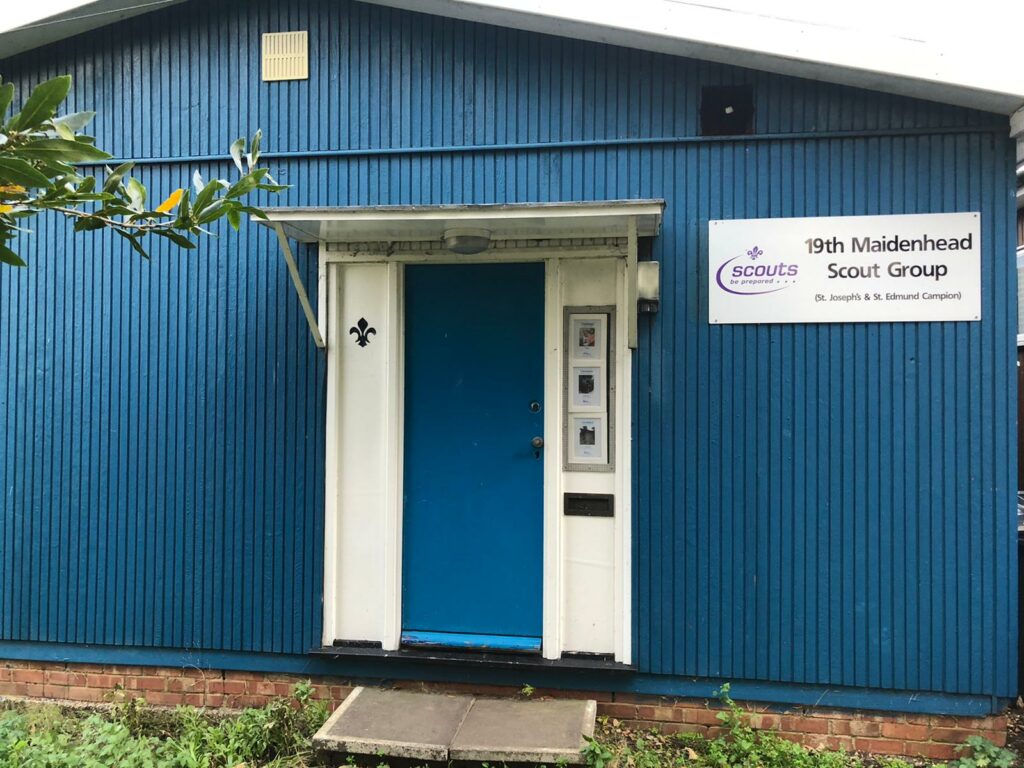 General Inquiries
Email [email protected]
Group Scout Leader – Andy
Assistant Group Scout Leader – Sheila
New Starters
All new starters will visit a section for four weeks to see if they enjoy themselves. At the end of this period, one of the leaders will discuss with you when and where your son / daughter will be invested.
An investiture involves the young person reciting their Beaver / Cub or Scout Promise, receiving all their badges and being welcomed by all the young people in the section. Parents are welcome to bring along a camera to these events if they wish.
Once your son / daughter is invested you will be sent an invoice at the beginning of each term to pay Subs. Subs help pay for hut maintenance, some activities, insurance, leader training etc. Some activities such as camps will have additional charges. All leaders are volunteers and give up their time for free.
Beavers
Email [email protected]
Beaver Leader – Liz
Colony assistant – Dan
Colony assistant – Rob
Cubs
Email [email protected]
Cub leader – Loz
Assistant Cub Scout Leader – Sheila
Assistant Cub Leader – Amir
Scouts
Email [email protected]
Scout Leader – Jason
Assistant leader – Paul
Explorers
Email [email protected]
Assistant Leader – Alison
Exec
The Exec is made up of parents and supporters that meet up about 6 times a year to discuss matters such as looking after the scout hut, fundraising, insurance, etc. The Exec are voted in each year at the AGM.
Chairperson – Kim – [email protected]
Treasurer – Matt – [email protected]
Secretary – Ewan – [email protected]
Scout Shop
Maidenhead Scout Shop is the place to buy uniform and is open on Thursday evenings from 7pm – 8:45pm during term time. Although our Scout Hut is used, the shop is run by Maidenhead district. See here for more details